Lemon Blueberry Bread with Lemon Glaze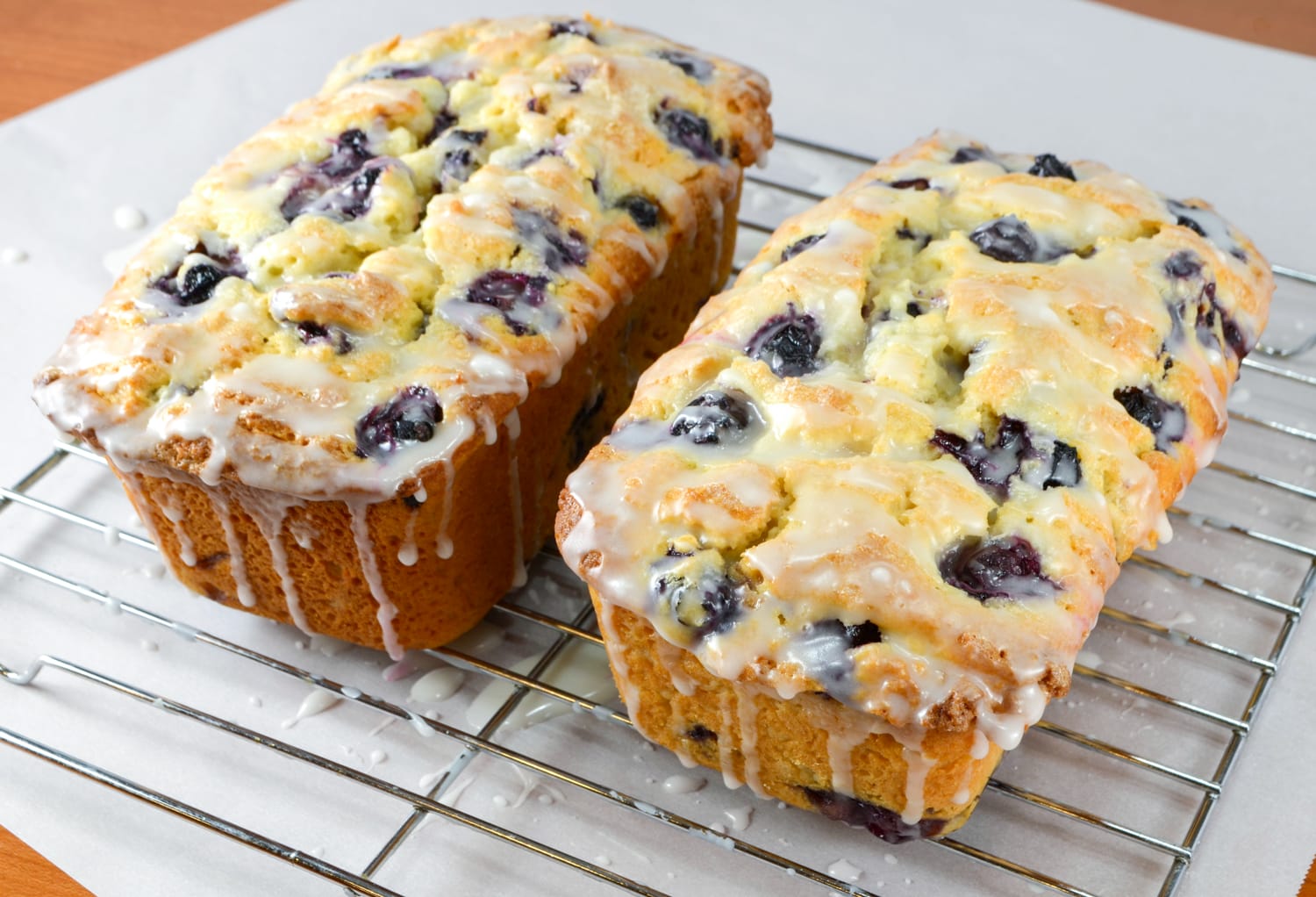 When we were visiting my mother-in-law Fran in Arizona over Christmas, she bought me a few adorable mini loaf pans. For this week's lunch box treat, I decided to bake a quick bread but instead of one large loaf, I made two mini loaves using my new pans. I found this recipe on Live Well Bake Often that looked amazing. I filled my loaf pans a little full because there wasn't enough extra batter to use a third pan. I placed a baking sheet under the loaf pans to pick up any spillage, which was thankfully minimal.
The lemon blueberry bread smelled amazing while it baked and it looked beautiful when I took it out of the oven. After it cooled, I drizzled the top with a tart lemon glaze. My kids had a slice for dessert tonight and absolutely loved it. My daughter said she could have eaten a whole mini loaf. I sliced the remaining bread and individually wrapped them in saran wrap for their lunch box treats this week.
How to Make Lemon Blueberry Bread with Lemon Glaze
Preheat the oven to 350 degrees. Coat two mini bread loaf pans or one large loaf pan with coconut oil cooking spray.
Toss 1 tbsp flour with the fresh blueberries; set aside. Side Note: This process helps prevent the blueberries from sinking.
Mix together in a bowl, the flour, baking powder, and salt until well combined.
Beat the Greek yogurt, 1 cup of sugar, coconut oil, eggs, lemon juice, vanilla, and lemon zest together until creamy. Slowly add the flour mixture into the yogurt mixture until well combined. Don't over mix. Gently fold in the blueberries. Pour the batter evenly into the two prepared loaf pans. Sprinkle the tablespoon of sugar evenly over each loaf.
Place into the oven and bake for 50-60 minutes, or until a tester inserted into the center comes out clean.
Side Note: I thought my mini loaves would take less time to bake, but because they were so full, they still took nearly an hour. Start checking your loaves, and turning them in the oven, after 30 minutes.
Combine the powdered sugar, lemon zest, and lemon juice together until smooth and creamy and the consistency you desire. Spoon drizzle the lemon glaze over the loaves. Enjoy.