Chicken and Rice with Veggies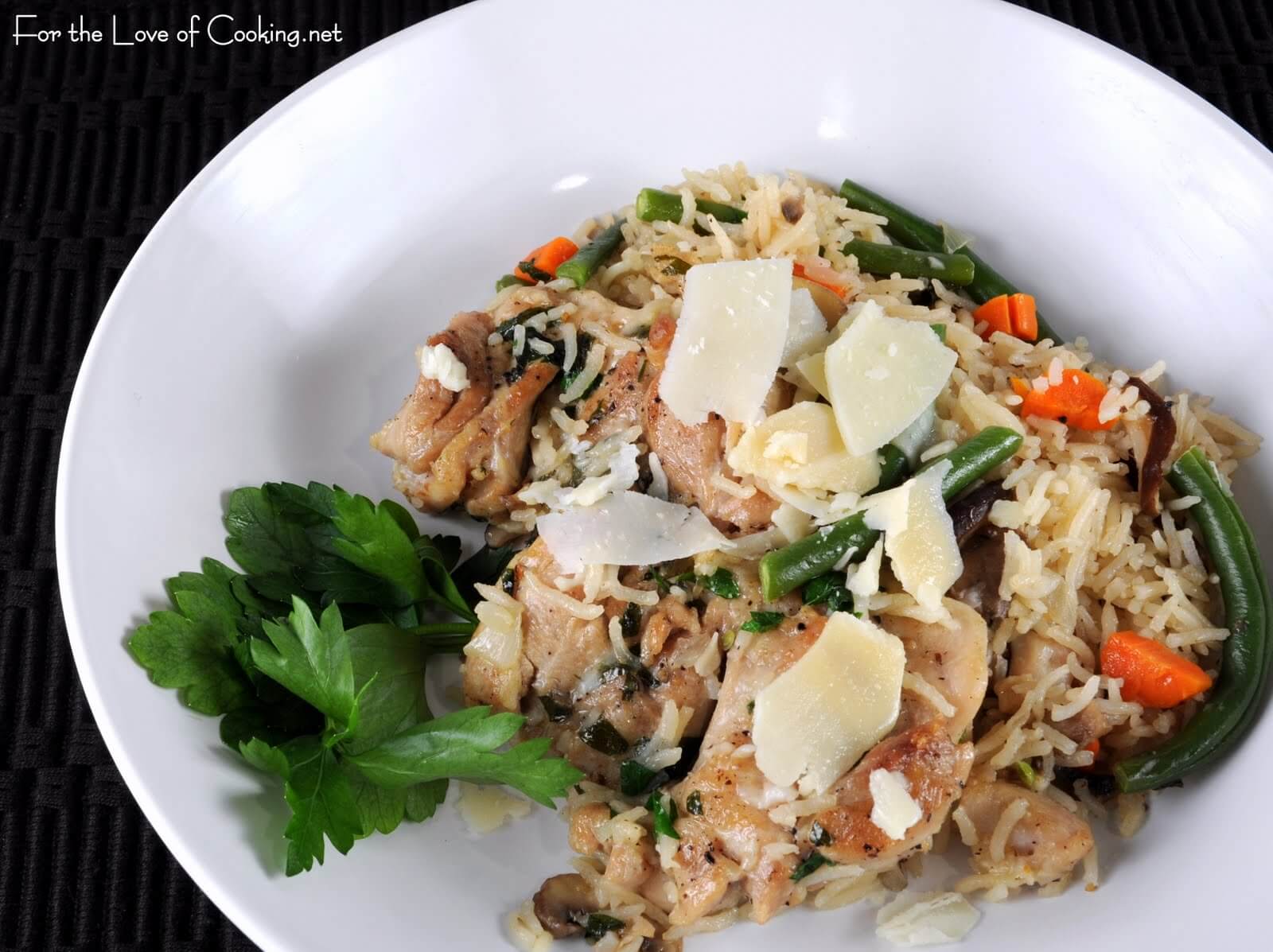 I saw this recipe in my Cooking Light magazine and decided to make it immediately. It was a quick and simple recipe and had very little cleanup. The chicken turned out really moist and tender while the rice was so flavorful with all the mushrooms, carrots, green beans, and garlic. I loved the flavor that the salty cheese gave the whole dish. This was a huge hit with my entire family… my daughter even asked for the leftovers for lunch the following day.
Chicken and Rice with Veggies:
Adapted recipe and photos by For the Love of Cooking.net
Original recipe by Cooking Light ~ October 2010
2 tsp olive oil
6 boneless skinless chicken thighs
Sea salt and freshly cracked pepper, to taste
1/2 sweet yellow onion, diced
1 large carrot, peeled and diced
4 oz cremini mushrooms, sliced
4 oz shitake mushrooms, sliced
4 cloves of garlic cloves, minced
2 cups of chicken broth
1 cup of white long-grain rice
1 tsp chicken bouillon granules
1 large handful of green beans, trimmed and cut in half
Parmesan or Asiago cheese, shaved
Fresh parsley, chopped
Preheat the oven to 350 degrees.
Heat one teaspoon of olive oil in a large Dutch oven over medium-high heat. Season the chicken thighs with sea salt and freshly cracked pepper, to taste. Place the chicken in the hot Dutch oven and cook for 3 minutes or until golden brown. Flip the chicken over, let it sit for 30 seconds then remove from pan and place on a plate, keep warm with a tin foil tent.
Add the other teaspoon of oil to the Dutch oven; add the mushrooms, onions, and carrot. Sauté for 3 minutes; add the minced garlic and cook, stirring constantly, for 1 minute. Add the chicken broth, rice, bouillon granules, and sea salt and freshly cracked pepper, to taste. Add the chicken thighs (and their juices) back to the pan; cover with a lid and place into the oven for 15 minutes. After 15 minutes, add the green beans to the top of the dish, replace the lid and continue to cook for an additional 10-15 minutes, or until the chicken is cooked through and the rice is done. Serve with shaved Parmesan cheese and the remaining fresh parsley. Enjoy.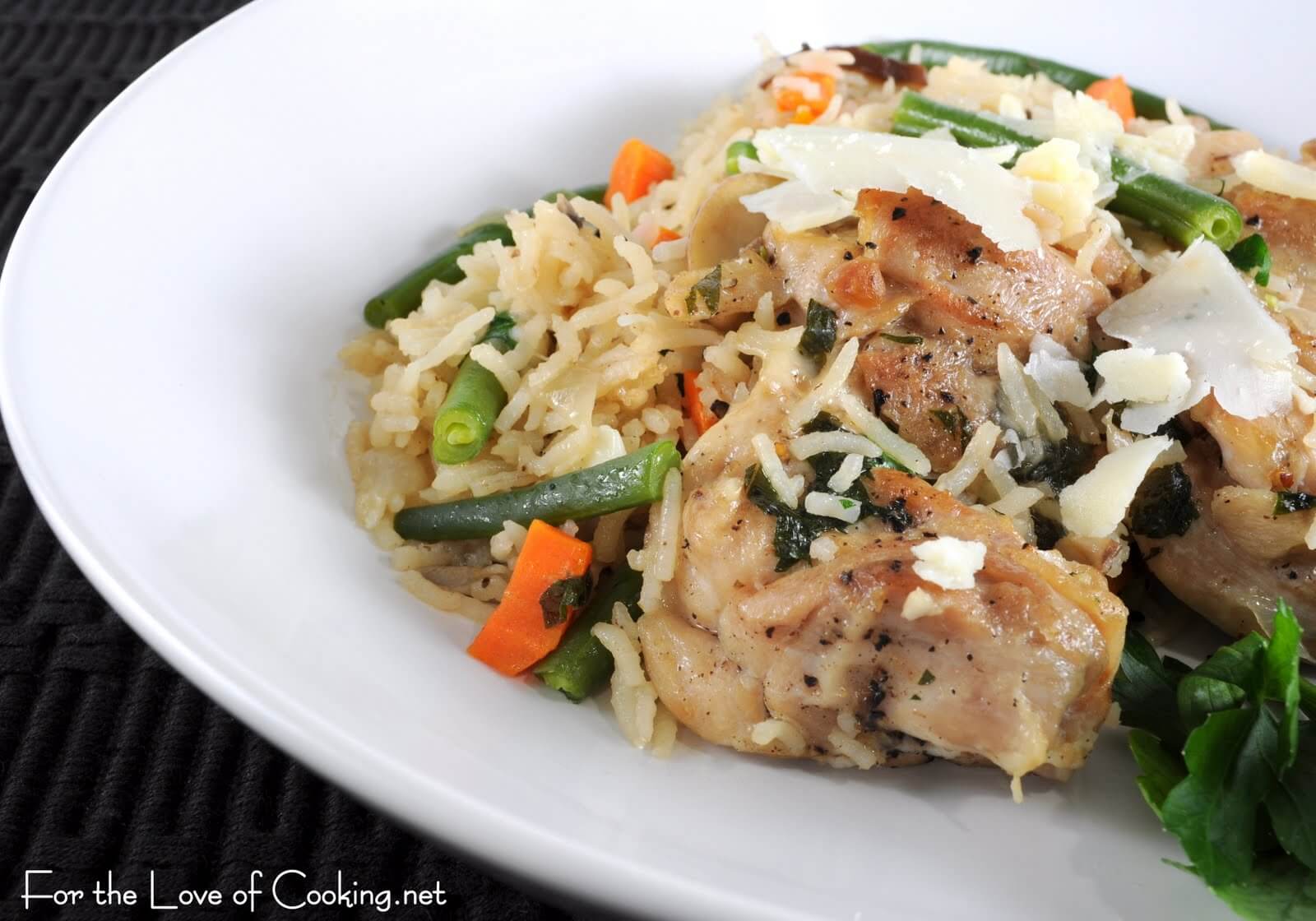 Click here for a printable version of this recipe – For the Love of Cooking.net