Shredded Beef and Avocado Tostada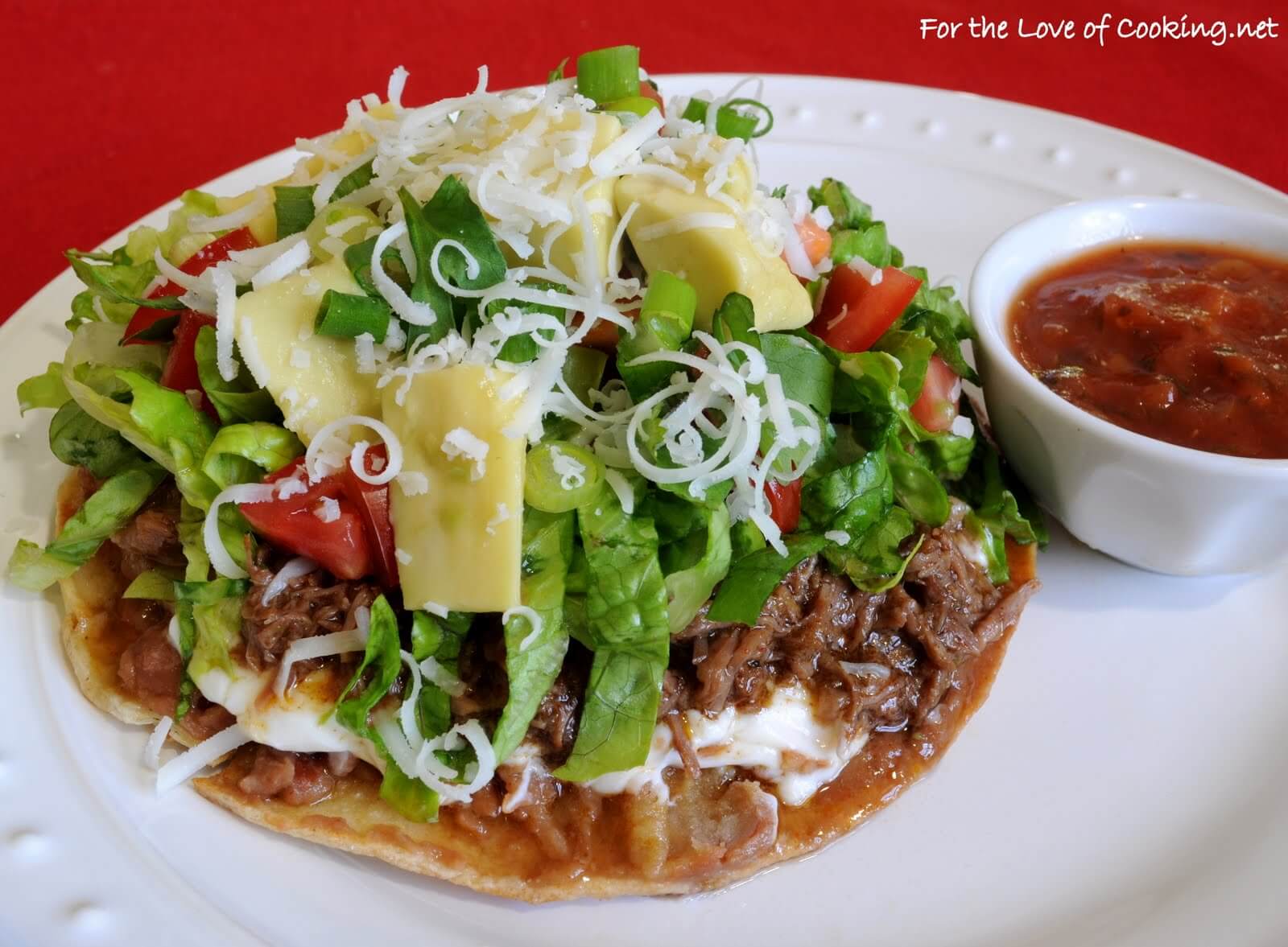 The shredded beef from the Beef and Sweet Potato Baked Taquitos was so delicious that I couldn't wait to eat the leftovers. I made these tasty tostadas for lunch and they simple, healthy, and tasted fantastic. I loved the tender beef with the crisp corn tortilla and the creamy refried beans topped with tasty lettuce, tomatoes, avocado, green onions, and cotija cheese. It was a light yet filling meal. I used the remaining beef for dinner and made Eggs Barbacoa. Three flavorful and delicious meals using the shredded beef… I love that.
How to Make Shredded Beef and Avocado Tostada
Recipe and photos by For the Love of Cooking.net
Ingredients:
Cooking spray
Corn tortilla
Refried beans, warmed
Sour cream
Shredded beef, warmed
Lettuce, chopped
Small tomato, diced
1/4 avocado, diced
1 green onion, chopped
1 tbsp cotija cheese, shredded
Cilantro, chopped
Coat a skillet with cooking spray and heat over medium-high heat. Add the tortilla and cook until golden brown and crisp, about 3-4 minutes. Flip the tortilla over and cook for 2-3 minutes on the other side until golden brown and crisp. Set aside.
Warm the refried beans and beef in the microwave or on the stove. Spread some refried beans on top of the crisp corn tortilla then carefully spread some sour cream. Add the shredded beef followed by lettuce, tomatoes, avocado, green onion, cotija cheese, and cilantro. Serve immediately. Enjoy!
Click here for a printable version of this recipe – For the Love of Cooking.net