Cream Cheese and Bacon Stuffed Jalapeño Poppers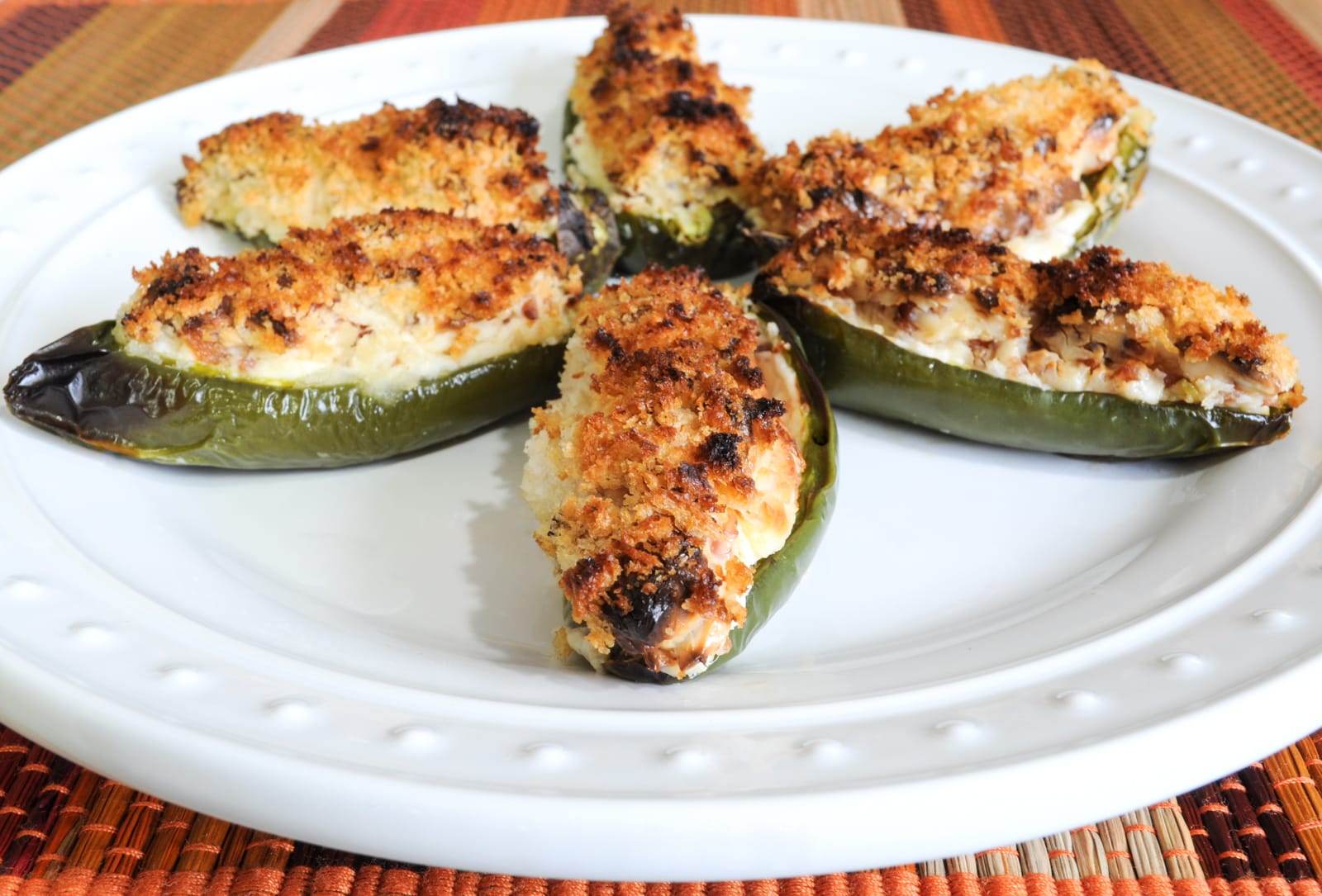 I made these cream cheese and bacon stuffed jalapeño poppers because we had friends come over to celebrate Cinco de Mayo last night. We had a fantastic time hanging out, drinking margaritas, and eating tasty food. I made Chicken Tortilla Soup and we had loads of chips, salsa, bean dip, and guacamole. These jalapeño poppers were super tasty and we all loved the cream cheese with the salty bacon bits inside the spicy jalapeños and the crunchy panko topping on top. I highly recommend this recipe.
Cream Cheese and Bacon Stuffed Jalapeño Poppers:
Ingredients:
10 fresh Jalapeños, sliced in half lengthwise, seeds removed
10 oz cream cheese, softened
7-8 slices of bacon, cooked and chopped
Plain panko crumbs
How to Make Cream Cheese and Bacon Stuffed Jalapeño Poppers
Preheat the oven to 375 degrees. Line a baking sheet with tin foil and coat with cooking spray.
Cook the bacon until crisp then drain on a paper towel; chop bacon into very small pieces. Mix the bacon crumbles into the cream cheese until thoroughly combined.
Cut jalapenos in half, lengthwise. Side Note: Wear plastic gloves if possible and carefully remove seeds and veins with a spoon.
Smear each jalapeño half with cream cheese and bacon mixture. Pour the panko crumbs onto a plate. Dip the stuffed jalapeño into the panko crumbs cream cheese side down.
Bake on a pan with a rack for 20-25 minutes. If the panko crumbs aren't golden brown, turn the oven to broil and cook them, watching carefully so they don't burn, for a few minutes. Serve immediately. Enjoy.