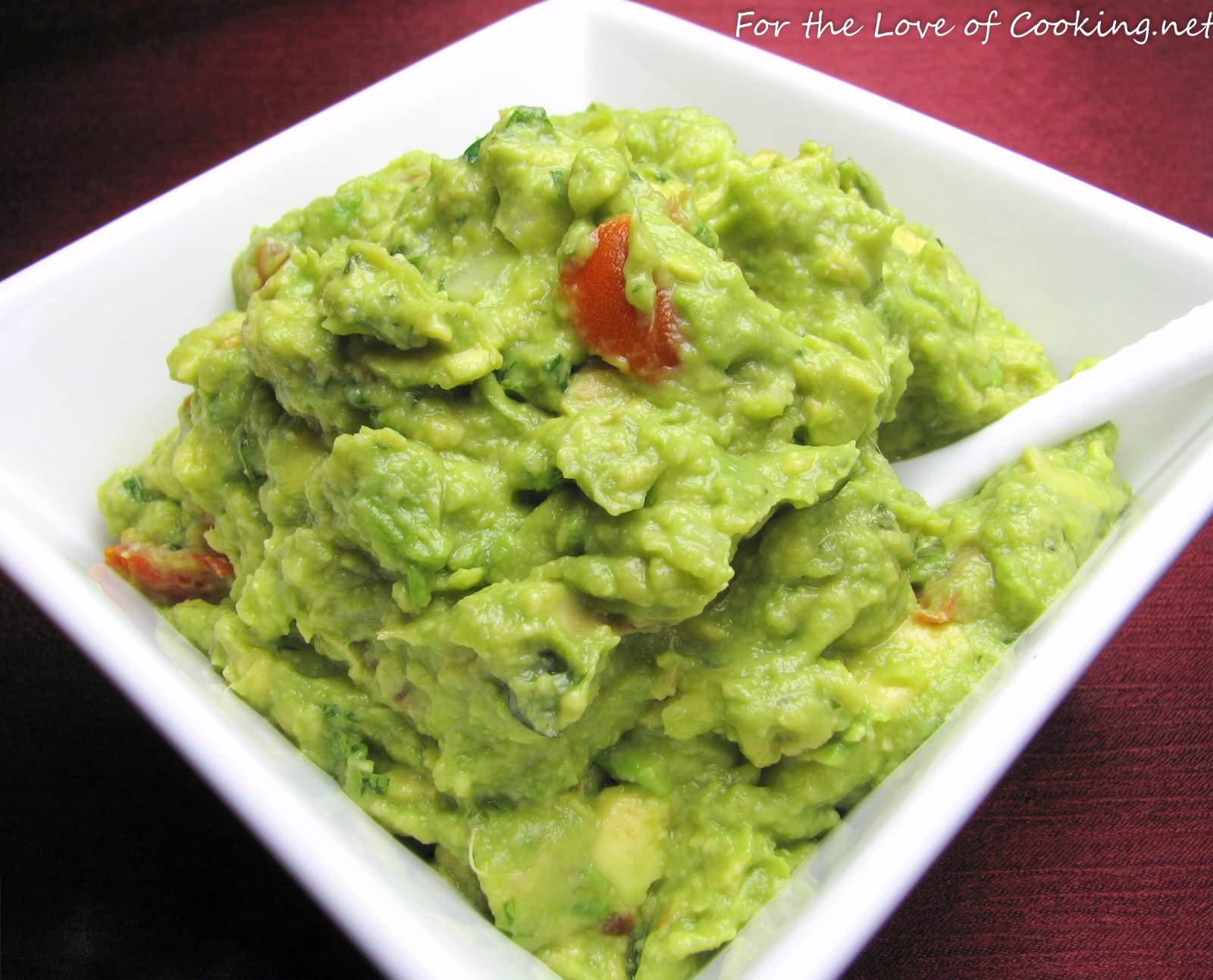 We are HUGE guacamole fans in my house. I first got this recipe 20 years ago when I was in high school. I watched a buddy of mine make this amazing guacamole…and the recipe stuck in my head. Thanks Garrick! Guacamole is served with nearly every Mexican dish I make – my kids love it!
4 ripe (soft but not mushy to the touch) avocados
1/4 sweet yellow onion, diced (you can use red instead if desired)
3 cherry tomatoes, diced
1 small handful of chopped cilantro
1 clove of garlic, minced
1 jalapeno, diced finely (if you want it spicy)
Sea salt to taste
1-2 limes juiced to taste (forgot to add to the picture)
Slice the avocados lengthwise around the seed. Gently hit blade of knife on the half of the avocado with the seed and twist – seed should come out easily. Either scoop out the avocado flesh with a spoon or dice into segments in a crosshatch pattern and then remove with a spoon. Mix the remaining ingredients together with out smashing the avocado too much. Make sure to add the lime, it not only pops the flavor of the guacamole but it also keeps it from going brown.
Serve with fresh tortilla chips or as a topping for any of your favorite Mexican dishes.
Click here for printable recipe – For the Love of Cooking.net